Table of Contents
Jane Watson is one of the top defenders in New Zealand netball. She currently plays for Mainland Tactix in the ANZ Premiership, as well as the Silver Ferns, New Zealand's national netball team.
Watson's Netball Career Overview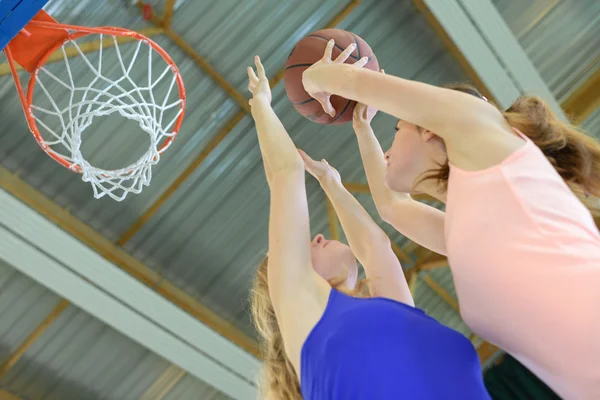 Watson was born in 1990 on the east coast of New Zealand's South Island in Christchurch. She attended Lincoln University on a netball scholarship. In 2011, she played for the Canterbury team in the Under 21 Netball New Zealand's Age Group tournament, where her team took second place. Then, in 2012, Watson joined the ANZ Premiership league as a member of the Mainland Tactix. In 2015, she joined the Southern Steels for two years before returning to the Tactix, where she still plays today.
Watson's career with the Silver Ferns did not have a promising start. Having been noticed for her strong defensive skills on the Southern Steels, she made her debut for the New Zealand national netball team in 2016 against England during the 2016 Netball Quad Series. She had a strong season that year for the Silver Ferns. However, in 2018, she was not selected to play for the team in the 2018 Commonwealth games. In the following year, after a strong season that saw her captaining the Tactix, she was selected to join the Silver Ferns for the 2019 Netball World Cup. The Silver Ferns went on to become champions.
Jane Watson is known for her aggressive and tenacious style of play on the court. She is a fierce defender who uses her athleticism and speed to intercept passes and disrupt the opposition's attacking play. Watson is also an excellent reader of the game, with an ability to anticipate where the ball is going and then position herself accordingly.
Not Even a Tough History of Injuries and Tragedy Could Stand in Her Way
Besides her undeniably impressive defensive skills, Watson's athletic performance is even more impressive when you consider the extremely serious injuries and hardships that she has had to overcome. Watson suffered from heart problems and needed a pacemaker when she was 17 years old. Then, her partner died in 2010, and while she was bringing his body to Samoa, she caught diphtheria, a serious infection in the nose and throat. This required her to spend three days in isolation at the hospital. Today, having overcome these scary health concerns and the tragic loss of someone close to her, Watson openly discusses how proud she is of herself as not just a professional netball player, but also as an individual.
Titles and Recognitions
In 2017, Watson was a member of the Southern Steels team that won the inaugural ANZ Premiership title.
She won ANZ Premiership Player of the Year in both 2017 and 2020.
In 2019, she was a member of the Silver Ferns team that won the Netball World Cup.
Watson was awarded the ANZ Championship Most Valuable Player in 2019.
In 2021, Watson was vice-captain in the match where the Silver Ferns beat Australia in the Constellation Cup.
In April 2022, Watson made the list of the 25 best players to feature in netball leagues in New Zealand since 1998.
International Awards
Jane Watson has won a number of international awards, including:
2019 Netball World Cup winner
2021 Constellation Cup winner
2017 ANZ Premiership Player of the Year
2020 ANZ Premiership Player of the Year
2021 Silver Ferns Players' Player of the Year
2021 Netball New Zealand Supreme Award
She has also been named in the ANZ Premiership Team of the Year four times.
What's to Come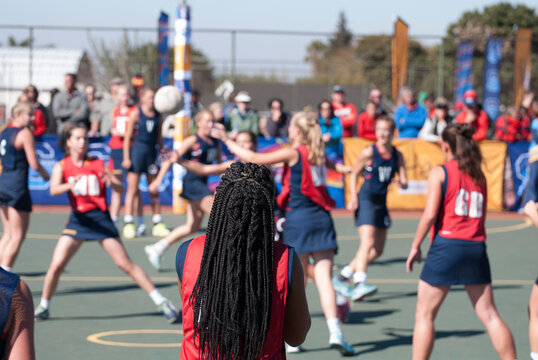 In 2022, Watson and her partner welcomed their first child. Her return to
Jane Watson's Path to Netball Stardom
Born in 1990 on New Zealand's South Island in Christchurch, Jane Watson's netball journey began at Lincoln University on a scholarship. Progressing through the ranks, she made waves in the Under 21 Netball NZ Age Group tournament in 2011, securing second place with the Canterbury team. Watson's entry into the ANZ Premiership league with Mainland Tactix in 2012 was a turning point in her career.
Despite a challenging start with the Silver Ferns, Watson's defensive skills emerged during her 2016 debut against England in the Netball Quad Series. A tenacious force, she led the Tactix and eventually joined the Silver Ferns for the victorious 2019 Netball World Cup. Watson's aggressive style, athleticism, and strategic insight underscore her rise to netball stardom.
Resilience and Achievements
In 2017, Jane Watson played a pivotal role in Southern Steel's historic ANZ Premiership win. Her brilliance earned her consecutive ANZ Premiership Player of the Year awards in 2017 and 2020, solidifying her status.
Her crowning achievement came in 2019 when Watson contributed significantly to Silver Ferns' Netball World Cup victory, showcasing her leadership and impeccable skills. This exceptional year also saw her being recognized with the ANZ Championship Most Valuable Player award.
In 2021, she served as vice-captain during Silver Ferns' victory over Australia in the Constellation Cup. In 2022, Watson secured a spot among New Zealand's top 25 netball players since 1998, underlining her enduring legacy.
Illuminating the Future: Vision for Netball
Beyond her individual achievements, Jane Watson envisions a future for netball that is both captivating and inclusive. Her vision extends beyond the confines of the court, aiming to create an environment where aspiring netball players are nurtured and empowered. Watson's commitment to fostering the next generation of netball stars underscores her dedication to the sport's longevity and growth.
From Challenges to Championships
Watson has faced many challenges in her career and in her personal life. In her final year of high school, she he underwent surgery to have a pacemaker implanted. In 2019, Watson was hospitalized with a rare infectious disease called leptospirosis.
In 2017, Jane Watson got engaged to Will Carter, a blackcurrant farmer. However, they called off the engagement in 2021. In the same year, she announced her pregnancy with partner Santana Nicholls-Hepi, a former netball player for the New Zealand Defence Force. Their daughter, Tia, was born in May 2022.
Shaping Netball for Generations to Come
Jane Watson's influence transcends her on-court prowess; it extends to her role in shaping the future of netball. Her involvement in various initiatives, including mentorship programs and community engagement, highlights her commitment to making a lasting impact. By nurturing young talents and advocating for equitable opportunities, Jane Watson contributes to a vibrant and thriving netball ecosystem.
Jane Watson's Impact on Netball
Jane Watson's impact reverberates through every facet of netball. Her impeccable defensive skills have redefined the art of protecting the goal post, leaving opponents astounded and fans in awe. Her ability to lead and inspire her teammates is a hallmark of her captaincy, creating a cohesive unit that operates with precision and synergy.
Off the court, Jane Watson's charismatic presence and genuine interactions with fans have further endeared her to a global audience. Her sportsmanship, humility, and dedication to her craft set an example for athletes across disciplines.
Jane Watson's Strategies for Aspiring Netballers
For aspiring netballers, Watson's journey offers a treasure trove of invaluable insights. Her emphasis on discipline, rigorous training, and mental fortitude underscores the importance of holistic development. Jane Watson's advice resonates with athletes aiming to excel not only in netball but also in life, as she emphasizes the significance of striking a balance between ambition and well-being.
Influence on Gender Equality in Sports
Jane Watson's impact extends beyond the court's boundaries, reaching into the realm of gender equality in sports. As a trailblazer in a traditionally male-dominated field, Jane Watson's achievements challenge stereotypes and pave the way for future generations. Her dedication to breaking barriers and fostering an environment of inclusivity sets an inspiring precedent for the sports industry at large.
The Athletes Inspired by Jane Watson's Achievements
Jane Watson is an inspiration to many young netball players around the world. She is a role model for her determination, resilience, and skill. Her achievements have inspired many young athletes to pursue their dreams of playing netball at the highest level, such as Grace Nweke, Mia Stower, Mwai Kumwenda, Aliyah Dunn and Tori Bartlett netball players.
A Role Model On and Off the Court
Jane Watson is an inspiration to many young netball players around the world because of her determination, resilience, skill, leadership and commitment to her teammates. She has faced many challenges in her life, but she has never given up on her dream of playing netball at the highest level. She is a role model for young people everywhere.
the game has been slow and cautious, but she is excited to be back playing with the Silver Ferns and the Tactix. We know this defender has more to her netball career, and we can't wait to follow along!
FAQs
How did Jane Watson contribute to breaking down gender barriers in sports?
Jane Watson has been a vocal advocate for gender equality in sports. Watson has spoken out against sexism and discrimination, and she has encouraged girls and women to participate this male dominated sport. She is a role model for young female athletes, and she has helped to break down gender barriers in sports.
How did Jane Watson support aspiring netball players?
Jane Watson has supported aspiring netball players in a number of ways. Watson has spoken at schools and community events, she has run clinics and workshops, and she has donated her time and money to support netball development programs. Jane Watson is committed to helping young people achieve their dreams, and she has made a significant impact on the netball community.
How did advocacy for inclusivity and diversity influence the netball community?
Advocacy for inclusivity and diversity has helped to create a more welcoming and inclusive environment for all netball players. This has led to an increase in participation in netball, and it has helped to create a more positive and supportive environment for all players.